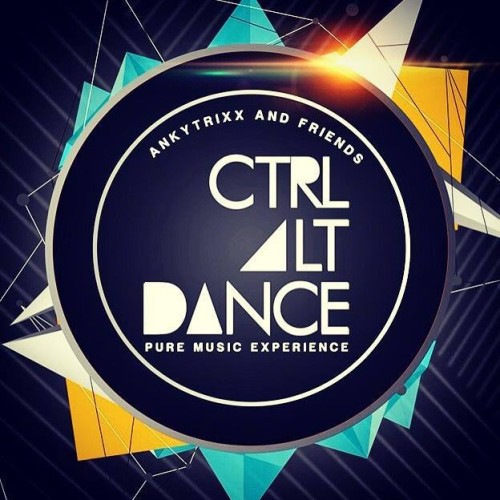 CTRL ALT DANCE Music Experience features only the best of the best from our very own Indian dance floors. Morjim was host this grand musical show case, on 24th, 25th and 26th December 2014 for the very first time, where a varied, eclectic selection of discerning club heads from cosmopolitan India came together, during the month of December when we bid adieu to the old and usher in the new. The back to back DJ sets with our very own local talent spanned out over 3 days and nights of exhilarating musical fun, where the vast pool of our Indian DJ/Producers came together to show case each of their varied and unique soundscapes they are known for. A platform specially curated to celebrate our very own musical underground under one sky!!
Furthermore the entire package shows a way forward to love, togetherness, simplicity, and happiness and what better way than musical creativity to translate all the above in to everyone's life. The concept speaks of an introduction, education and initiation towards a more advanced party that brings intelligent sounds of dance music within this experience and getting everyone closer to richer Deep House/ Tech, Progressive House, Techno and Minimal that's creating waves all over the globe.
CTRL ALT DANCE is also a project designed to evolve your senses, bring unconditional love for futuristic music consciousness by Ankytrixx, (Ankit Kochar & his friends).
As we hit that time of the year, we are proud to present the second edition of this unique concept all over again to make unforgettable memories through dance, which will last for a lifetime.
Stay tuned for further updates!
Day1 | 24 Dec
JEHAN (M.A.N)
WATEC
NELIO
NITIN VS PRIYANJANA
HELIUM PROJECT
MANU FERRANTINI
SASHANTI VS MESCALITO
TEJAS
BLANK LIVE
DRUMS ON LIVE
SHAZAHN PADAMSEE
LIVE ACOUSTIC VARUN AND THE TWO TIMERS
SIMPLY RAA
BEATTRIP
DEEP BROWN
LYCAN
Day2 | 25 Dec
KOHRA
JITTER
VINAYAKA
ANEYELATOR
SWAMI HARAMI
BABA ROBIJN
RUMMY SHARMA
VISHAL SHETTY
KAY MIKADO
CHHAB VS TEDRO
CYRUS MEHTA
LEON MYLAN
MIDNIGHT TRAFFIC
JOSHI
NIPUN DIWECHA
Day3 | 26 Dec
ANKYTRIXX
KARAN THIRD EYE
BULLZEYE
AXAILE
NINA & MALIKA
ARSH VS KNOXX
AARDY
MASHTER
STARTEQ
JUKE
ARPAN & SEV
INDRA J VS REVERSE OSMOSIS
SEQUEL
NEPHRA
SQALEKTIQ